The Catherine McEwan Foundation Scholarship is a new and exciting opportunity for young people living with Crohn's or Colitis and in the senior phase of high school to access the highest quality revision and educational support, helping them to maximise their learning and chances of success in SQA courses.
The scholarship is offered through a unique and innovative collaboration between The Royal Hospital for Children in Glasgow, Saturday School Ltd – Scotland's premier tutoring school – and of course, The Catherine McEwan Foundation.
Being diagnosed with Inflammatory Bowel Disease (IBD) can have a huge impact on young people and in particular, their education. They can often miss out on learning and development opportunities at school due to low attendance or inability to fully concentrate for the entirety of the school day. The Catherine McEwan Foundation Scholarship is providing a solution for those young people who are affected at such a crucial stage in their life.
Scholars are nominated by the Health Team at The Royal Hospital for Children in Glasgow in the first instance. The wider scholarship team will then engage with the potential new scholar, their parents/carers and school. If selected, these young people will be given enhanced educational support through a series of learning programmes at Saturday School to maximise their chances of success in SQA exams.
The Scholarship is fully funded, offering young people unlimited access to Saturday School's highly successful and long-standing portfolio of support:
Weekly Lessons
Grade Booster Days
Weekly Revision Classes
Easter Revision Classes
Higher or National 5 In a Day intensive exam revision courses
For more information please speak to a member of your IBD Health Team at The Royal Hospital for Children, Glasgow.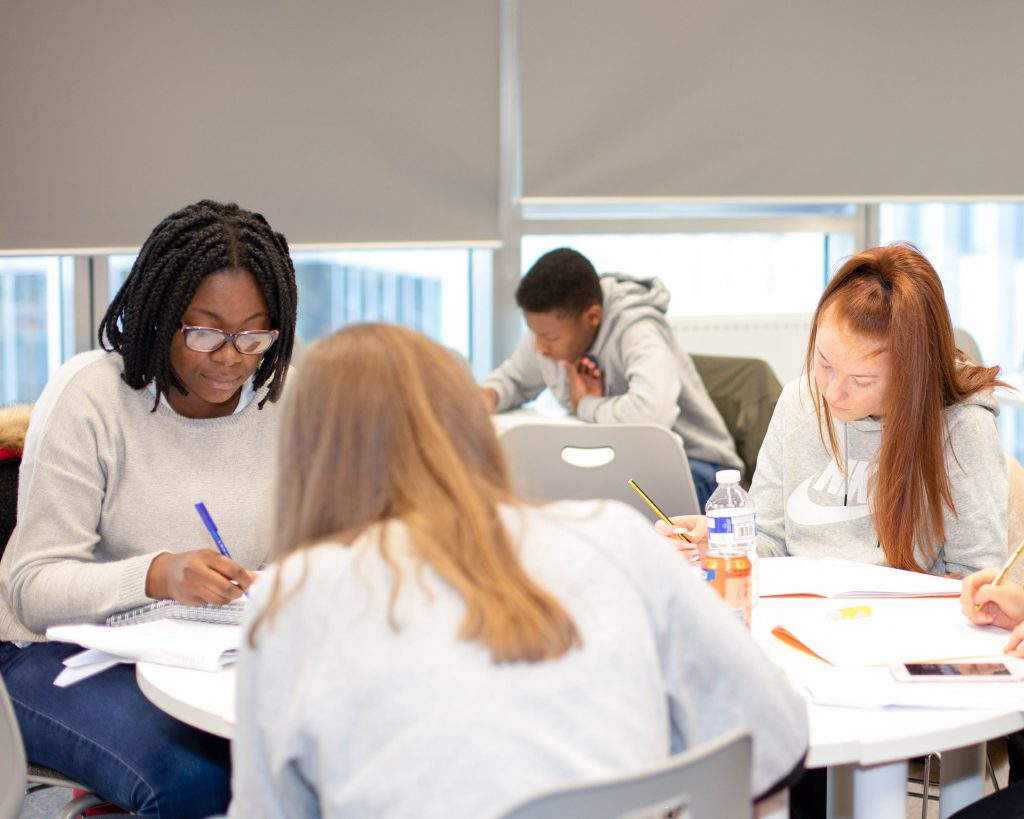 HERE'S WHAT PEOPLE SAY ABOUT OUR SCHOLARSHIP
"The Scholarship was a game changer for Joseph, not only helping him gain better marks in tests but giving him more confidence in himself and his abilities, the help of tutors to spend extra time with pupils to explain subjects properly is priceless."
"It's easy for teenagers to get bogged down because they don't understand one aspect of a subject – missed due to illness – and this erodes their confidence. Saturday School with its high-quality teaching staff is the perfect solution for them."
Jude, parent of Joe, a 2020 CMF Scholar
---
I was apprehensive about Saturday School as I had never done anything like it before, however, it was a very relaxed environment with small classes which meant I really could get one-to-one help on things I struggled with. All the tutors were lovely and the students were friendly to me. I missed a lot of school due to being unwell, but I truly think going to Saturday School made a massive difference in understanding the work I was being taught and ultimately will help my grades.
Amelia, CMF Scholar, 2020
---
"The support I have received from Saturday School has been fantastic and it has helped me immensely. My prelims, my schoolwork, my confidence and grades have all improved".
Joe, CMF Scholar, 2020
"Having missed a lot of school through illness, Amelia was struggling with Maths and Chemistry. After just one session at Saturday School, she jumped from 23% to 70% in her test scores!"
"Having been predicted for a D grade – based on her Maths prelim – she has now been placed in the top set class for Higher Maths next year, this is all thanks to the scholarship."
Lucy, parent of Amelia, a 2020 CMF Scholar
---
"I have been truly inspired by how these incredible young people have embraced this scholarship opportunity, making outstanding progress in their learning and development, restoring and consolidating their learning with amazing success."
Graeme Rough, Director, Saturday School Ltd
ABOUT SATURDAY SCHOOL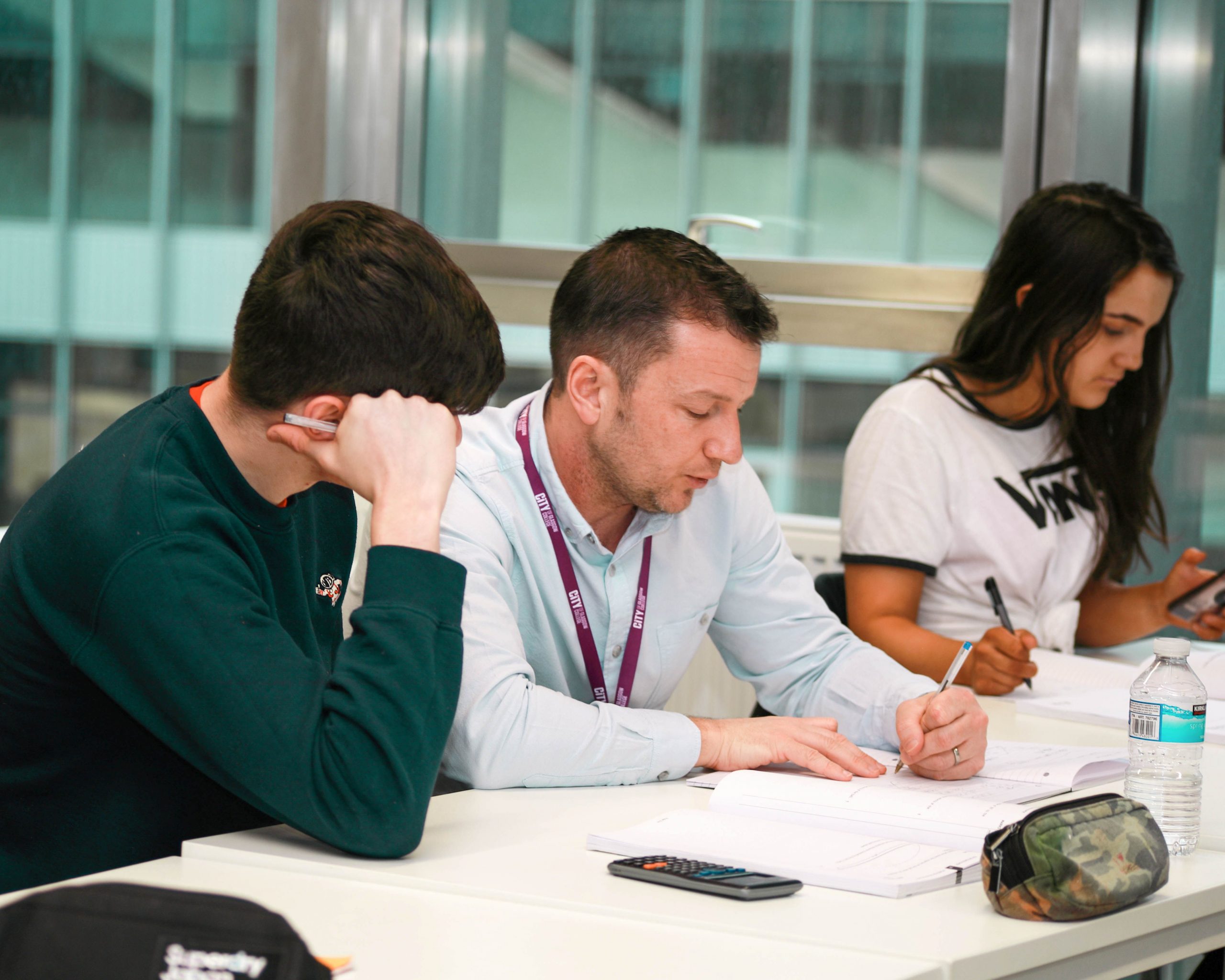 Saturday School Limited (SSL) is Scotland's premier tutoring school offering lessons, tuition and revision in SQA National 5 and Higher Maths, English, Biology, Chemistry and Physics.
SSL is also an SQA Approved Centre and therefore offers full National Qualifications for adults or school-aged learners. All staff at SSL are fully qualified GTCS-registered teachers who offer enhanced support and expert tuition in their respective subjects.
All students are provided with a wealth of learning materials and stationery for each National 5 or Higher class they attend. This applies to all tutoring classes and full qualification courses.
Constant online support is also offered to all of our students, so the support our tutors provide extends well beyond the Saturday morning class.